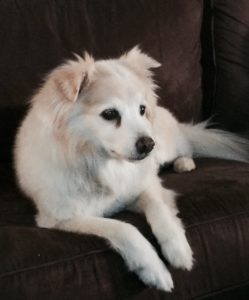 This morning, our beloved pal Cisco moved on to that big playground in the sky.
Heartbroken and devastated doesn't even begin to describe our loss. If you ever met him even once, he made a lasting impression. He was special, and he probably made you feel special too.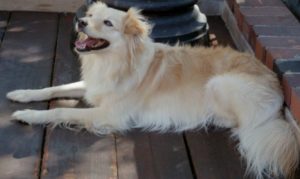 If you ever spent time with Cisco, you'd walk away with a custom thesaurus just to describe him: Energetic, Playful, Smart, Mischievous and Loyal. But really, the one word is "Love." He loved people. He loved life. He loved
you
.
Even when he was supposedly an "old" dog – his energy level wore out his playmates, pet-sitters and even little children. When strangers asked how old he was and I replied, 13, 14 or 15, they assumed this meant months and not years. He was always a puppy – his tail wagging wider than his smile-  with the prospects of being around people.
Cisco was not only a fast learner, and by far the smartest dog you've ever met – he was smarter than most people. We would often practice and play: I would tell him to sit in another room. He would patiently wait while I went into the other room to hide one of 5 stuffed animals. Then I would call him. When he entered the room he waited for me to tell him what I hid: Giraffe? Hippo? Bunny? Squirrel?  I would tell him "find the bunny" and he would search – bookshelves, cabinets, under and over furniture, bypassing the other animals until he found that bunny.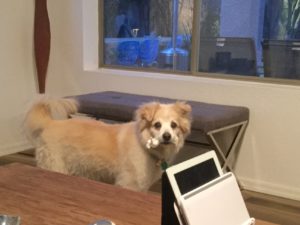 But his real talent and passion was for "paper" – particularly when wadded in a ball. If you were careless and left a napkin on the coffee table, then a strategic battle of wits began. Cisco would circle, nonchalantly, pretending to look at something else in the room, until your guard was down – then he would pounce faster than a cougar and steal that napkin and run. Once he ran, there was no catching him. Your only recourse was to later sweep up a confetti filled floor, once he was done shredding his prize.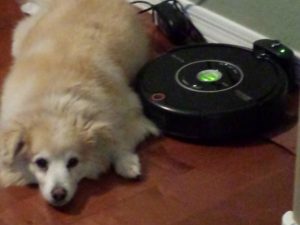 He was an early adopter of technology. By 2008 Cisco had his own Twitter, Facebook and Gmail accounts – and even his own Blog. How many of you can say that? Later, Cisco was instrumental in field testing some of the first Roomba sweeping robots. While that epic rivalry lasted a few months, the Roomba proved no match for Cisco's fur.
When it came to real rivalries – Cisco's archenemy was the squirrel – any and every squirrel. Cisco was our last line of protection from squirrel attacks. And to his credit, after 7 years of living in northern California not one squirrel came within 10 feet of our windows. But that wasn't enough. As with every diligent protector – Marines, Navy Seals, Iron Man – Cisco was proactive in seeking out the squirrel menace. Often he would sneak out of the yard and perform high-speed reconnaissance missions (search and apprehend). Experienced squirrels would run up the nearest tree – and then the squirrels would get the surprise of their short lives:  Cisco was one of the few canines who could climb trees!  With his lightning running speed, Cisco would get enough traction to make it to the first branch (yeah, there were a few times that we had to rescue a dog from a tree). And if the first branch was too high, then you'd be treated to the most unusual sight of a dog, clinging to a tree trunk, 10 feet from the ground.
Often, Cisco would escape from our patio – by scaling the 6 foot wall in a single jump – and then take a day trip around suburban Santa Clara, befriending strangers everywhere he went. Later, he could be found over a mile away, where made a new friend. All they would have to say to him is "where's home?" and Cisco would take a mad dash back to our doorstep. No matter how far he wandered, Cisco always knew where his home was.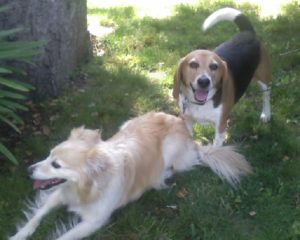 Cisco had a lot of friends from almost every species (except squirrels and cats), but Cisco's best playmate, aside from me, was a mopey basset-hound-mix named Chester. At first Chester was a rather tired, sedentary creature – but Cisco was quite the influence. Cisco taught Chester how to run and play, and where to find the best squirrel hiding places.They were best friends for 10 years. After we moved away, we would visit. Even approaching 2 miles away Cisco would start whining in the car because he knew we were getting close to seeing his buddy Chester.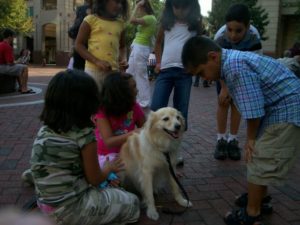 Some of my best memories of Cisco were from taking him on long walks through a public square or outdoor mall. Truly the charismatic charmer, he was a rock star everywhere he went. Everyone had to stop and say hello, and Cisco relished the attention – particularly when it was from children.
Cisco was so much fun to be around, so loving, that we had pet sitters who took care of him for FREE – because they loved him so much.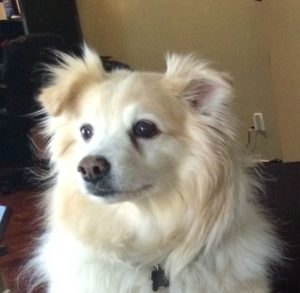 On our off leash walks Cisco would dutifully sit and wait until I unhooked his leash. Then upon the "Okay" command – he took off with a blur 100 yards away, waiting for you to throw that ball – so he could do a 12-foot backflip to catch the ball and return it to you – just so you could throw it again.
After I got married, he adopted my wife as his mommy. She had two smaller dogs of her own. After a little while, Cisco adopted them too, and we went from being best-buddies to being part of a family.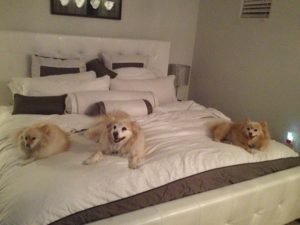 One of his favorite things to do was to ride my Jeep Wrangler, with the top down, as my co-pilot – wind in his face and barking at everyone as we drove by. He loved this so much that for the last 6 years I kept that Jeep in the garage – just so I could drive him round and round the block.
My wife would keep asking me, when are you selling that Jeep? Why do keep that Jeep around?
This is why: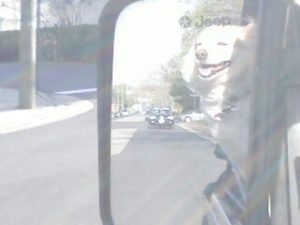 I can sell the Jeep now.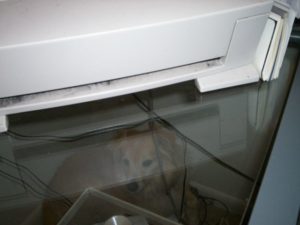 No one understood the entrepreneurial life better than Cisco. When I worked long hours in my home office on some project, Cisco never left my side. Because, by his credo, that was his job – to always be by my side: supportive, and ready to be there if I needed anything. Anything.
And for those times when I was working on a new venture, working long long hours – Cisco would always be  patiently waiting for me to get home to take him playing, or just to spend quality time together.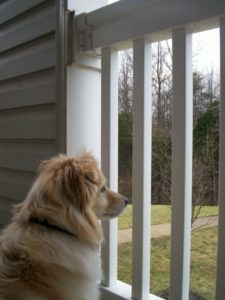 When I had the flu and was watching TV on the living room floor. I was too weak to get up and decided to sleep there for a little while. Cisco sensed something was wrong and kept poking me with his nose as if to say "get up Daddy, it's time for bed."  When this didn't work, he went into the other room, and one by one, retrieved his favorite toys and lined them up in front of me. Daddy needed cheering up, and of course he'd offer his best toys.
Some of the fondest memories we have with Cisco, are the days when we might sleep-in on a weekend. He would relish the extra time in bed with us, but not for long. Weekends were play-days – why waste a Saturday morning!  The idea, he taught us, was to enjoy the day so fully and completely that you were exhausted by the end.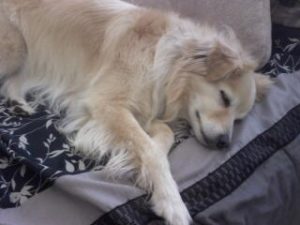 Saying Goodbye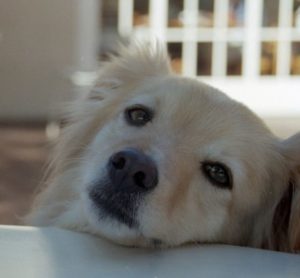 Up until 6 months ago, Cisco was all of these things. Then he started to slow down. After 15 years, he deserved to "retire" and live a slower life. But then he started hearing us less, and having trouble seeing. This didn't stop him – he still wanted to chase the ball, even though he could no longer catch it. He still was the smartest one in the room, even though he could not always hear the command.
Then one night be suffered a grand-mal seizure. I'd never witnessed one before, and it is a heartbreaking sight to see someone you love go through such a thing. We were distraught to see him disoriented and 'odd' for several hours post seizure – but he eventually snapped out of it. We thought it was a one-time thing due to exposure to some bug spray. And for six months we were relieved to think we were right.
Then last week, another bad seizure. The disorientation never really subsided. A day later, another seizure. We brought him to the vet who seemed to be less alarmed than we were. She prescribed some drugs to make him more comfortable and prevent further seizures.
Last night we thought he was resting comfortably with help from the meds. But then we heard him crying and struggling to breathe. He was failing and suffering. This was heartbreaking watching this beautiful creature – who depends on you to keep him safe – crying out in pain. He could not stand up or walk, so I held his little head up so he could drink some water. This seemed to help, and he rested his face in my hands and calmed a bit. I slept next to him on the floor all night, with his head gently cradled in my hands.
After another breathing episode, crying, Cisco finally looked up at me. He was was telling me with those big brown eyes: "Daddy, it's time."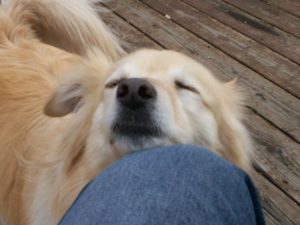 I wrapped him up in his little blanket and brought him to the vet. By this point, he was just barely conscious. He was so docile and relaxed, I knew he didn't have long, but I was happy he was not suffering. The vet and staff were very understanding and sympathetic. I stayed with him for an hour to say goodbyes and to reassure him that everything was going to be OK. He understood that I loved him and was doing everything for him. The vet administered the final shot. I stayed alone with him again for another hour. During his life, he would never leave my side, and I was never going to leave his side.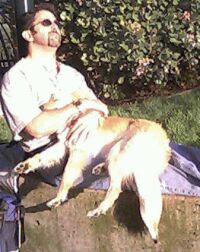 My relationship with Cisco was special beyond imagination. I know, every dog owner says this. From the very first day we met, we bonded. We were lifelong companions, buddies and best friends. Cisco touched so many lives. He had a larger-than life-personality that made everyone smile, laugh, and say "awwww…" We will miss him every day and will never forget him.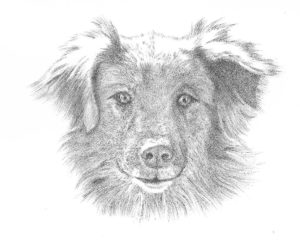 Cisco 
2001-2016
Companion
Inspiration
Buddy
Protector
Playmate
Family Member
Best Friend